Join us for the Great Fish 5K/10K Run and community celebration at Depot Park from 9 am to Noon! The celebration will include interactive booths from all the participating nonprofits, a
Tot Trot, 5K Color Run, and a 5K/10K competitive run at 10 am. There will be a free community breakfast offered at 9 am.
Our 3 month long fundraising campaign, the Great Fish Community Challenge, with The Whitefish Community Foundation (WCF) officially ends on September 16 at 5 pm. This is the last day to make a donation to DREAM Adaptive Recreation to help us reach our goal of $25,000. The WCF will match our raised funds at a certain percentage to help us maximize all donations. Check out the website to see where we are and to make a last minute donation.
posted under: News
Dream Adaptive Recreation, a premier adaptive outdoor recreation non-profit organization, is hiring a part time Program Coordinator. We are looking for a team player with a can do, positive attitude, at least two years experience in programming and coordination to work with individuals with physical, and intellectual challenges. Please email…
posted under: News
For the first time DREAM Adaptive Recreation is offering our SUP program at Whitefish Lake. This is the 2nd summer DREAM has offered Stand Up Paddle boarding to people with disabilities. The program has grown tremendously since it first began. We have a good variety of SUPs for all levels…
Latest Videos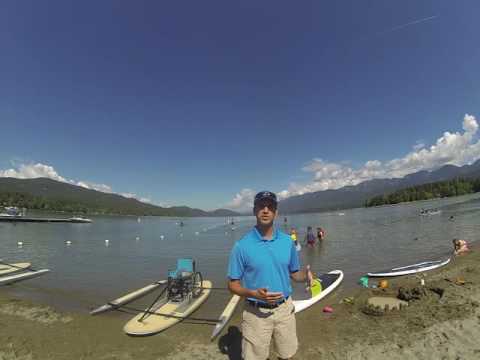 David Sandler: What DREAM does for his son.
Tuesday, August 16th, 2016 @ 3:33PM
David Sandler and his son have been involved with our program for many years. His son joined us for one of our Stand Up Paddleboard days on Whitefish Lake this summer. David describes the benefits his son has occurred during involvement with our programs.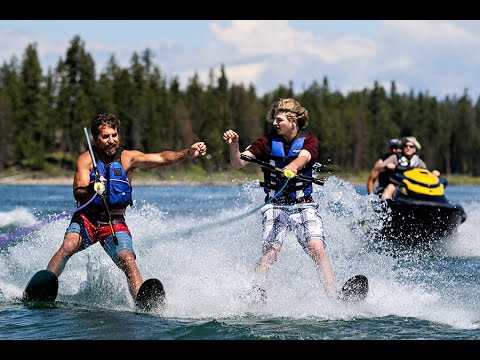 Summer Dreaming brought to you by the Flathead Beacon
Wednesday, July 20th, 2016 @ 7:36PM
Greg Lindstrom from the Flathead Beacon came by DREAMs 8th Annual Water Sports Program on Echo Lake in Bigfork, Montana. DREAM had over 100 athletes as well as 80 volunteers participate in this week long program. For the first time an extra day was dedicated to help disabled Veterans and their families enjoy water sports. Activities that were offered are water skiing, sit water skiing, tubing, wake boarding, paddle boarding, kayaking and swimming. Check out the photos from the event to see how much fun we really had!