Join the Whitefish Community Foundation and all 40 non profits that were apart of the Great Fish Community Challenge for an awards party that is scheduled for the evening of Monday, October 10, 2016 at Casey's in downtown Whitefish. Designated gifts, plus the matching grant will be presented at that event. It will be time to celebrate all our hard work.
Join DREAM for our Annual Meeting. We will review Board Members, Thank Donors, review new programs and evaluate current programs, introduce staff and take feedback for upcoming events. We will be having a potluck for all that attend. Please feel free to bring something to share. This is a laid back and fun event to all get together and help further grow DREAM Adaptive Recreation.
posted under: News
Outdoor Enthusiasts living in Northwest Montana are needed as Volunteers to help with Adaptive Athletes. DREAM Adaptive Recreation is an affiliate chapter of Disabled Sports USA, the organizational body of the USA Paralympic Program. DREAM relies heavily on volunteers. It is a volunteer driven, program based organization. DREAM is growing;…
posted under: News
AmazonSmile is a website operated by Amazon with the same products, prices, and shopping features as Amazon.com. The difference is that when you shop on AmazonSmile, the AmazonSmile Foundation will donate 0.5% of the purchase price of eligible products to the charitable organization of your choice. DREAM Adaptive Recreation is…
Latest Videos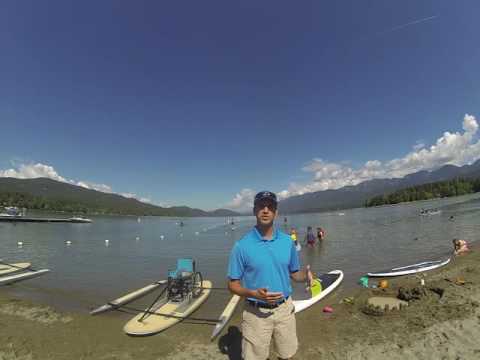 David Sandler: What DREAM does for his son.
Tuesday, August 16th, 2016 @ 3:33PM
David Sandler and his son have been involved with our program for many years. His son joined us for one of our Stand Up Paddleboard days on Whitefish Lake this summer. David describes the benefits his son has occurred during involvement with our programs.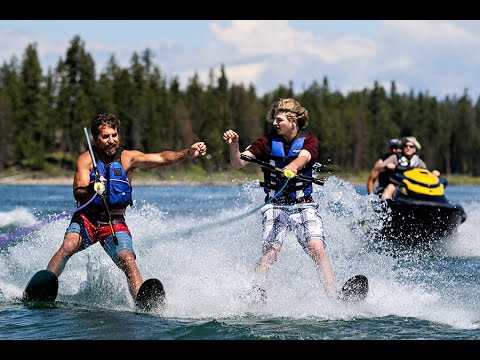 Summer Dreaming brought to you by the Flathead Beacon
Wednesday, July 20th, 2016 @ 7:36PM
Greg Lindstrom from the Flathead Beacon came by DREAMs 8th Annual Water Sports Program on Echo Lake in Bigfork, Montana. DREAM had over 100 athletes as well as 80 volunteers participate in this week long program. For the first time an extra day was dedicated to help disabled Veterans and their families enjoy water sports. Activities that were offered are water skiing, sit water skiing, tubing, wake boarding, paddle boarding, kayaking and swimming. Check out the photos from the event to see how much fun we really had!