All Volunteers must participate in this Safety Training. Training will be at Echo Lake Public Boat Launch from 12 – 4. Please bring all your personal belongings such as suit, towels, water, etc.
Come join DREAM as we will be offering water sit ski, kayaking, tubing, swimming and boating.  The dates have been set for July 14th, 15th & 16th at Mike & Julie Thompson's House located at 255 Echo Chalet Dr in Bigfork. We will enjoy each day on the water from 10am to 3pm. Lunch will be provided but we do ask to bring a potluck item for all to share. Also bring all your personal belongings such as swimsuit, towel, sunscreen, etc.  Any child with disabilities can attend at no cost and siblings can enjoy for $5 each or $15 max for families with multiple siblings.  Applications are online at dreamadaptive.org.  RSVP by July 6th to reserve a spot.  
posted under: News
DREAM is the lucky recipient of $1000 from Soroptimist International of Whitefish. Dream plans to use this money to cover the costs of printing for a new brochure. You can help this organization by shopping at the Thrift Haus as it is the fundraising vehicle for the Soroptimist International of…
posted under: News
The Great Fish Community Challenge is a charitable giving campaign designed to maximize donations to participating charities. With a single gift made through the Whitefish Community Foundation during the Great Fish Community Challenge campaign period, June 9 through September 18, 2015, donors can contribute to any number of participating local…
Latest Videos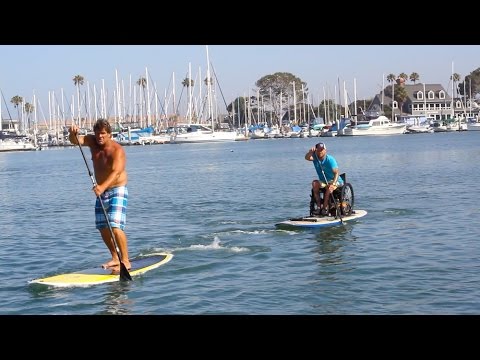 Onit Ability Board
Monday, May 11th, 2015 @ 7:11PM
Onit Ability Board put this video out to give the history behind the boards and the future of where they are going. We at DREAM have purchased two of these Ability Boards. We will be debuting them at the Flathead Lake SUP Classic. The event is May 16 & 17 at Wayfarers State Park. Check out the website for more event info.
http://www.flatheadlakesupclassic.com/