Paddle Boarding was introduced last summer to DREAM and we want to ramp it up this summer. We will be offering reoccurring days on June 26th, July 31st, and August 14th and 21st.  If you want to learn how to paddle board this is your opportunity. All are welcome and we will have a wheelchair accessible paddle board for the first time. Join us for this fun filled event and maybe try something new.  Please note that more dates will be added and these dates will all be weather permitting of course. The event will be held at Somers Bay in Somers at 10 am.  Please bring all your personal items such as swimsuit, towel, sunscreen, etc. See you on the Bay.
posted under: News
DREAM is gearing up for the 6th Annual Summer Water Sports Program. The event will take place July 14-16 on Echo Lake in Bigfork. We are accepting applications for Participants and Volunteers at this time. Space is limited so reserve a spot today. Everyone that attends needs a complete application…
posted under: News
Onit Ability Boards hard at work. Our participants could not get enough. Thank you to everyone that came out to help and participate.
Latest Videos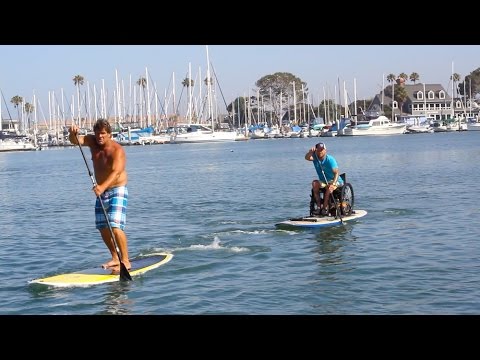 Onit Ability Board
Monday, May 11th, 2015 @ 7:11PM
Onit Ability Board put this video out to give the history behind the boards and the future of where they are going. We at DREAM have purchased two of these Ability Boards. We will be debuting them at the Flathead Lake SUP Classic. The event is May 16 & 17 at Wayfarers State Park. Check out the website for more event info.
http://www.flatheadlakesupclassic.com/